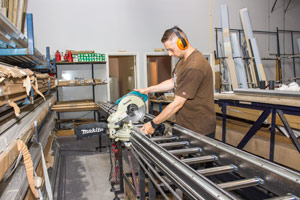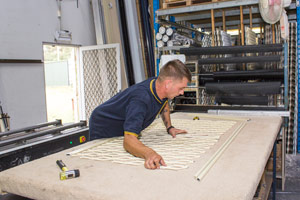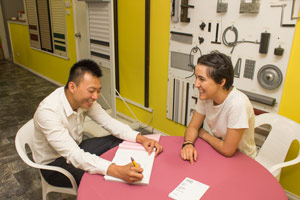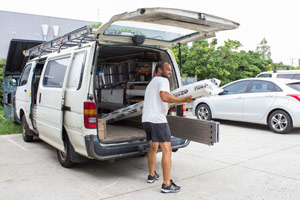 Testimonials
Mary thanks for the great work that was done on the installation of our shutters. The quoting & workmanship was all done by helpful & friendly workers.  Thank you all once again.

E. Ferronato

I was absolutely blown away by the father and son Team that came to my home to install the shutters and Security doors these two guys were amazing so quick precise and so professional, just loved them both, you have a very very capable team with these two gentlemen, then the Sparkies turned up and proceeded to install my electric switches, once again so swift and so professional and all staff were so kind and courteous.

These guys worked as one a very successful organisation, beyond belief of which I have never ever seen in my life except in the Defence Forces.

Please pass on my absolute thanks to Father and son and the two sparkies (electricians) involved in the job located at my home.

Once again thank you very much for your most competitive price found in Victoria of which I had quite a few quotes for similar work and at least double the cost to your work.

All the very best to your guys out in the field and Tony whom first arrived at my home to discuss all possibilities available to me and never budged when I changed my mind twice, he was always polite and courteous and sooo professional, a true gentleman, thanks Tony.

Well thank you SUNLINE I will recommend you to everyone that I am able to, no problem.

D. Grande

'I would like to give you some feedback regarding the installers, they were just fantastic. Very nice people and did a great job. The electrician's (I'm sorry I can't remember their names – but they were great guys!) and Tony were also fantastic. Overall excellent customer service and done so quickly which I cannot express how much this meant to us and how much we appreciate the prompt service. After being robbed we were left feeling incredibly vulnerable and scared. Whilst I think its going to take some time for these feelings to abate (if ever), having the roller shutters and stainless steel mesh screens certainly help us feel a bit more secure.

Thank you so much, and we will be sure to recommend you guys to anyone thinking about roller shutters, screens etc… in fact, I believe our neighbour is getting a quote from Tony today!  Take care, and thank you.

S. Hiddle

It's been a year now since you installed my shutters and I have been extremely pleased with the E2E service. From sales with Tony and installation. I just love the quality of the shutters and on the 2 occasions I called to have some minor adjustments made, there were no issues.  Sunline went out of their way to get the colour I wanted…particularly as it was not a common colour. As a result of this I didn't have to settle for a different colour I didn't really want.

The lady who answers the phone is always so helpful and pleasant and I cannot go past acknowledging her as well (sorry I dont know your name).

Great company, great service…peace of mind. Thank you!

A. Bragaglia

Workmanship was great, quality and cleanliness was exceptional. I would certainly recommend your business.

M. Harris

Customised roller shutters that are measured and produced to fit your door and window frames smoothly and completely offer attractive, secure coverage. With advanced dual system open/close mechanisms with a durable 8 mm. drive cable, your shutters will roll seamlessly from the open to closed position with low friction.

The auto-operating system for your shutters has a convenient remote control device with unique features like a timer and preferred position setting. All electrical work during shutter installations is handled by a well-qualified electrician, and each shutter is structured to include roller entry guides for superior long-term operation.

Benefits of Installing Door and Window Roller Shutters for Your Home

You will gain valuable benefits when you choose to install door and window roller shutters to protect and enhance your home, such as the following:

• Varied Roller Shutter Types. – You can select manual, electric or solar shutters for installation on your home doors and windows, and all full service suppliers of roller shutters will also replace or repair damaged or old shutters. You can request shutter designs that operate with a switch, remote control or manual regulation. If you prefer, ask for the device that combines all three of these operating options, for your convenience. Especially by selecting the solar powered control option for your door and window shutters, you will be reducing energy consumption and supporting countrywide eco-friendly efforts.

• Safe, Low-Cost Energy Use Reduction. – By installing cost-effective and efficient solar roller shutters on the windows and doors of your home, you will also save money by reducing your bills for energy consumption. The well qualified electricians completing your shutters installation or replacement will provide a Certificate of Electrical Safety for your records. You can be assured that all aspects of your shutters installation is safe and efficient, designed to ensure you of many years of continuous good use of your technically advanced, functional and durable roller shutters.

• Attractive Modern Window/Door Protectors. – Your new, attractive, modern roller shutters will cover and protect your home doors and windows during severe storms throughout the year. No need to worry about shattered glass from flying debris, sleet or hail. They will insulate your home's interiors from extreme heat in summer and frigid temperatures during winter. Since they are available in a wide array of colour choices, you can enhance the exterior facade of your home with appealing, colour-coordinated shutters.

When you consult our experts at Sun Line Roller Shutters with locations in Kealba and Epping and serving the entire Melbourne area, you will receive finest caliber advice, information, shutter selections and full installation services for your home. All the rooms of your house will stay cooler in summer and warmer during winter, with strong shutter protection against window or door damage during harsh, blustery weather conditions.

With reduced energy consumption, you will save funds to use for other purposes. Your attractive new roller shutters will brighten and enhance your home's exterior decor for significantly greater curb appeal and increased market value.

Benefits of Having Doors and Window Roller Shutters

Windows present certain issues for houses that homeowners must address to feel completely comfortable and safe in their home. While you may enjoy looking out of your windows to admire your yard and the surrounding area during the day, you may wish to have complete privacy in the evenings or while you are away from home for security purposes. There is an ideal way to accomplish both with the right window enhancement, namely exterior window shutters. If you are not sure how to find the ideal ones for your house, refer to the tips below to learn how to choose these window enhancements.

Exterior Window Shutters Should Be Custom Made to Fit Your Windows

In order for the exterior shutters to fit your windows to perfection, you should have them custom made. This way, they will attach to your windows in the ideal fashion.

Select the Colour That Best Suits Your House

Always ensure that the colour of the shutters complements your house in an eye-pleasing way. Otherwise, the shutters will decrease the curb appeal of your house. People will cringe when they approach your house rather than admire it.

The Shutters Should Be Automated and Operate Smoothly 

For convenience sake, you may want these shutters to be automated with the option of manual control in case of a power outage. It should be a joy to open and close these shutters not a dreaded task.

Window Shutters for the Exterior of Your Home Need to Be Durable

All exterior shutters for the windows need to be of durable construction and materials. Remember that they will need to endure all types of weather. Also, any mechanical parts should be just as long lasting. For fire safety reasons, your automated exterior window shutters should have a smoke sensor that detects smoke in the house and signals the shutters to open immediately.

All Electric Work Has to Be Performed by Professionals

Any electrical work that is necessary to install these shutters should be skillfully performed by professionals. The last thing you need is wiring issues that may lead to more serious problems.

Exterior Window Shutters Need to Help Insulate Your Home 

One other feature to look for in exterior shutters for your windows is that they are constructed with materials that insulate your home. They should help keep your house cool in the summer and warm in the winter.

Consult with Sun Line Roller Shutters to learn additional information and tips in choosing exterior window shutters for your house in Melbourne. We specialise in custom-made exterior roller shutters along with offering security doors, flyscreens and grilles. Our company also provides service and repair for your existing shutters along with spare parts.

Tips in Choosing Exterior Window Shutters When You're Living in Melbourne

Today, many homeowners in Australia are discovering the benefits of exterior shutters for their homes. Not only do they provide the utmost of privacy and protection for a home, but they also can help the house stay cool in the summer by blocking the sun's rays. If you are considering these shutters for your house, you may or may not know that they come in both electric and solar versions. While you may think that both are equal, one may be better for your specific location than the other one. Let us explore both options a bit further to help you make up your mind which to select for your home.

Solar Shutters Requires Special Placement to Operate Correctly 

One advantage of installing solar shutters on your house is the fact that they receive their power from the sun and will not increase your power bill. Either the shutters will have their own solar collection system built in, or they will run off a home's solar system. If they come with their own systems, they work more effectively on windows that face west or south than the ones that face east or north. Also, you cannot have awnings above the windows or trees shading the house. These drawbacks will have a major influence on whether or not these shutters are right for your house. On top of this, even if the shutters are tied into your home's solar system, there are times that the weather is not ideal to provide all of the power necessary to add these shutters to the system.

Electric Shutters Will Work Reliably 24/7 

In comparison to solar shutters, electric shutters work reliably 24/7 since they run off your home electricity. It does not matter which direction that the windows face.

Electric Shutters Allow Design Flexibility with Other Exterior Elements

Along with performing reliably, electric shutters off you flexibility with your exterior design options. You can have awnings over your windows without hindering their ability to operate properly. In addition, you can have trees shading the house since you do not need to worry about collecting solar energy to power the electric shutters. They also come in a wide assortment of colour options in order for you to match your house's colour scheme in an ideal fashion.

To learn additional facts about electric and solar shutters, consult with Sun Line Roller Shutters. We specialise in customised roller shutters that are made according to your exact specifications and colour preference. Also, our shutters operate smoothly thanks to friction reduction. Our shutters contain an exclusive dual system that allows for both manual and electric operation.

Electric or Solar Shutters: What Should You Choose for Your Home?